Converse Property Management
We can Help Manage Your Converse Rental Property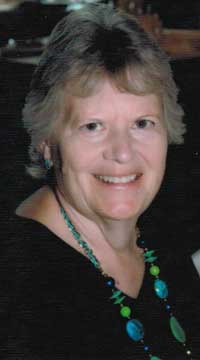 It would be a pleasure to work with you on any of the Property Management programs our company provides. The following should answer some of your questions about the Property Management department and myself.
Carol Fochler, Broker, REALTOR
Property Manager
In 1973 I obtained an Accounting Degree from State University Of New York. In 1980 I obtained my Real Estate License, and in 1984 my Brokers license. I have been managing residential properties since 1982 and have managed as many as 200 single family residential homes, duplexes, and town homes in the Converse area at any given time. I currently manage over 160 homes.
My accounting background gives me the knowledge to handle the large number of rents, deposits, and repair costs involved with the large number of units I manage. I believe my vast experience will be very valuable to you in your leasing and management needs. I have consistently maintained a 97-98 percent occupancy rate. This rate is maintained with thorough tenant screening, keeping rental units occupied and vacant units in good repair, and responding immediately to repair calls, and above all, treating all parties fairly.
Both owners and tenants work directly with me which provides one on one contact for higher quality results. By keeping rental units well-maintained, vacancy time is kept to a minimum and rental rates at a maximum. Our tenant screening has proven very valuable by increasing continued rents and lease renewals, and decreasing slow payments, evictions, and damages, thus adding up to higher profits for owners.
Inquire About Our Services
Property Management Services
Please click on the categories below to obtain more information on the different services I can provide for you and the fee schedule
Category I: Credit Report Service
+
Credit report from a national credit bureau. The prospective tenant must complete and sign authorization form before a credit report can be obtained. The prospective tenant's job history and any rental history will also be checked.
$ 150.00 fee for a credit report from CSC Credit Services, Inc., and processing and screening tenant's application.
All fees and services are negotiable.
Category II: Leasing Service
+
To Include: all services as outlined in Category I
Advertising Costs:
Newspapers, base housing referral office, flyers, placing property in MLS and placement of for rent sign.
Agent Commission:
Fee paid to agent that shows the home to new tenant.
Applicant's Screening:
Thorough review of lease with tenant prior to signing to insure tenant's understanding and responsibilities to the owner and to the rental property.
Initial Move-In Inspection:
Inspection of property, signed by tenant, of all non-repairable items in the home to ensure less deposit disputes at move-out.
Collection of Security Deposit:
Collect security deposit, any pet deposit, and any prorated rents due. Disbursing funds, lease, and tenant information to owner.
Leasing fee: 75% of one full month's rent without full management program
All fees and services are negotiable
Category III: Full Management Service
+
To Include: all services as outlined in Category I and II.
Collection of Funds:
Sending collected funds to owner monthly to include all rents, late charges, repair costs due from tenant and any additional security deposits.
Disbursing Funds:
Disburse funds directly to owners, or sent to savings or checking accounts or retained to cover repair costs.
Funds are mailed approximately the 10th of each month.
Monthly Statements:
Owners receive a monthly statement with a total accounting of all transactions on the property since the last statement. A monthly statement is mailed at the time funds are disbursed, although a statement is sent even if no funds have accumulated. Statements contain updated information to the owners about the property and all receipts for repairs.
Inspections:
Drive-by inspections are performed monthly with pictures taken three times a year. Interior inspections are performed when deemed necessary due to complaints or unsatisfactory drive-bys. If negative reports come in from repair contractors tenants are notified immediately concerning items they have neglected to maintain. Owners are notified of normal maintenance and upkeep from drive-by inspections.
Repairs:
Tenants report necessary repairs. Repairs, normal upkeep and maintenance work are ordered and billed to brass ring properties. Upon receipt of an invoice, it is paid by brass ring and then charged to either the owner or tenant depending on the cause of the repair. Any uncollectable tenant charge is the responsibility of the owner.
Year End Statements and 1099's
By January 31st of each year owners will receive their copy of the 1099 form sent to the IRS with all rents collected in the previous year. Owners will also receive a year end statement with totals of all expenses incurred throughout the past year.
---
The full management program also covers implementing new laws effecting rental property, evictions, move-out inspections, and security deposit disbursements. It includes insurance claims, working with adjusters and repairman, negotiating higher rents, renewal leases, and other services the owner may require.
50% Of One Full Months Rent
Leasing Fee For Each New Tenant
10% Of Each Month's Rent
Management Fee
All fees and services are negotiable
My services and fee schedule can be varied to meet each owner's specific needs.
If I can assist you in any way, please don't hesitate to contact me at 210-684-9585.
Converse Area Informaiton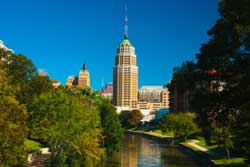 Converse is a popular tourist destination, often referred to simply as SA.
Converse is on Farm Road 1976 thirteen miles northeast of downtown San Antonio in northeastern Bexar County. It was named for the chief engineer of the Southern Pacific Railroad, a Major Converse, who in 1877 bought a tract of land including the townsite. A post office was established in 1878, and by 1885 a population of thirty was reported. In 1896 the town had a saloon, two cotton gins, and a grocery. In 1990 the community, originally settled by German farmers, reportedly had the oldest 4-H Club in Texas. A singing society, the Salatrillo Liederkranz, had been active for many years. The population in 1946 was 175; by 1965 the town had twenty-two businesses and 900 residents. Converse has become a suburb of San Antonio. In 1990 the community had a population of 8,887, and in 1991 it had seventy-three businesses. In 2000 the population had grown to 11,508 with 390 businesses.